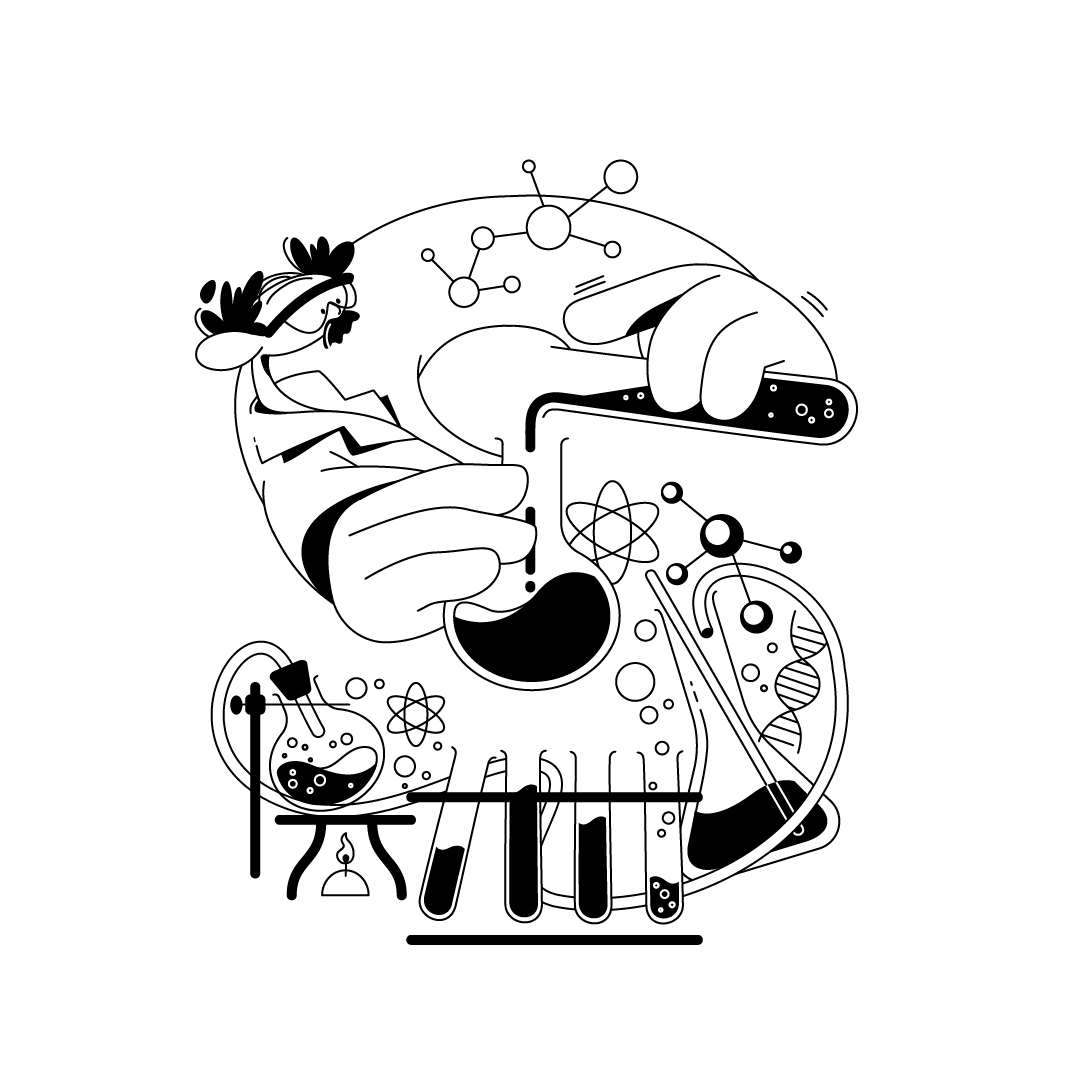 36 Days of Type is a yearly design challenge that invites designers and illustrators around the world to interpret the Latin alphabet in their own style. This year I was lucky enough to have the super-talented motion designer,

Rodrigo Blergh

, invite me to collaborate with him.
Design a letter or number each day for 36 consecutive days, and pass it over to Rodrigo to animate it. As this was my first collaboration with a motion designer, I was very aware of the tight deadline for the daily handover which helped me commit to my design decisions and not overthink them.
I thought it'd be fun to design characters in a profession starting with each letter, like 'M' for 'musician'. It would push me to find creative ways to design interesting characters but still keep the letterforms recognisable. 
Rodrigo's work shows how creatively he animates black & white designs, so I opted for black and white vector images which allows for the assets to be resized without losing image quality.
​​​​​​​​​​​​​​
For the 0-9 numbers, we changed it up from character illustration to design using geometric shapes and patterns. This took me out of my comfort zone but it's wholly and entirely in Rodrigo's wheelhouse, and it gave him an opportunity to really stretch his animation muscles.
As the project progressed, I focused on constructing the characters to help Rodrigo animate them more easily. Some designs were more of a hit than others, but overall I was happy with how I experimented more with shapes and patterns. I was blown away seeing how the animation Rodrigo added brought the designs to life!